Access's Favorite Food & Restaurants
29714 Haun Road Menifee, CA 92586
Menifee Union School district, and their mission states "in partnership with students, families, and the changing, diverse Menifee Valley communities is to develop lifelong learners with the skills, knowledge, and desire to be respectful, compassionate, responsible, and contributing citizens by providing a high-quality education in a nurturing, challenging learning environment in which all children are empowered to reach their full potential"
You can reach Lake Elsinore code enforcement by phone at (951) 674-3124 Ext 227. Or visit their website for online complaints and FAQ.
Lake Elsinore Code Enforcement
Animal Control services are provided through a contract with Animal Friends of the Valleys (AFV). Animals collected by the Humane and Animal Services Officers will be taken to:
33751 Mission Trail
Wildomar, CA 92595

Phone: 951-471-8344
The Humane and Animal Services Officers respond to calls from 8 a.m. to 4:30 p.m. Monday through Saturday. They also respond to all EMERGENCIES within the city limits after regular business hours. AFV provides animal services to the cities of Lake Elsinore, Canyon Lake, Murrieta, and Temecula.

Of course we are going to recommend ourselves. Our property manager's have experience with other companies and can relate personally on how well can professionally manage your home. Our slogan is "Better Property Management" knowing we are better than anyone else out there.
Give A & D Plumbing a call. We have a good relationship with them and trust their work. Let them know Access gave you their number. (951) 452-2922 ask for Aaron
We commend Jay with Allbaugh electrical. Give him a call at (951) 378-8900
Menifee Property Management
Access Asset Management is found throughout all of Menifee. The recent has grown recently and provided a large base for new investment opportunities and property management. From the 215 you are able to easily access Inland Empire/Riverside county from Riverside to Temecula, Although this page serves to give a owners and residents a biography for the city of Menifee, you can check out of other pages and blog posts on property management. Owners are directed towards our owners page and FAQ and to reach a seasoned property management in the Menifee area write us an email or give us a call, we would love to answer any of your questions.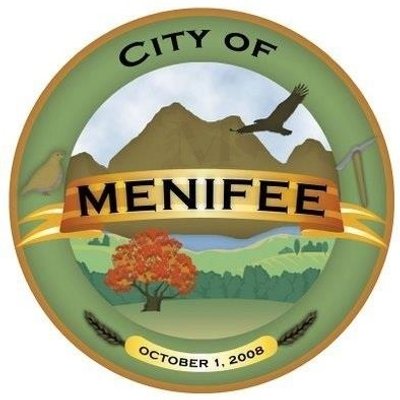 "A vibrant, young city situated in the heart of Southwest Riverside County along
Interstate 215, Menifee is one of the few communities in Southern California with
available land in an economic development corridor. This business-friendly city is
also investing more than $100 million in infrastructure and traffic improvement projects
over the next five years and has a growing population, with a median age of 38 years,
clamoring for amenities in their own community. As more developers are discovering
this unique situation, Menifee is buzzing as the new hot spot in Riverside County.
Further, Menifee's newly created economic development corridor includes
more than 2,000 acres of land ready for retail/commercial
development. There are more than three miles of vacant,
available frontage land along the heavily traveled Interstate 215″
Source: https://www.cityofmenifee.us/
"Early development of the City of Menifee began with Sun City in the early 1960s as the concept of an active retirement community that was envisioned by Del Webb, a major building contractor from Phoenix, Arizona. Sun City is centrally located within the City of Menifee with a mix of residential and commercial activity.
The Menifee area began to grow further in 1989 with the master-planned community of Menifee Lakes and continues to be one of the fastest growing communities in California. Quail Valley is a semi-rural residential community in the northwestern section of the city, and Romoland is a residential and commercial community located in the northeastern section of the city.
On June 3, 2008, the residents of the communities encompassing the City of Menifee voted to incorporate Menifee into Riverside County's 26th city. The new City of Menifee was officially established on October 1, 2008."
Source: https://www.cityofmenifee.us